Holiday Lights by Mercedes'™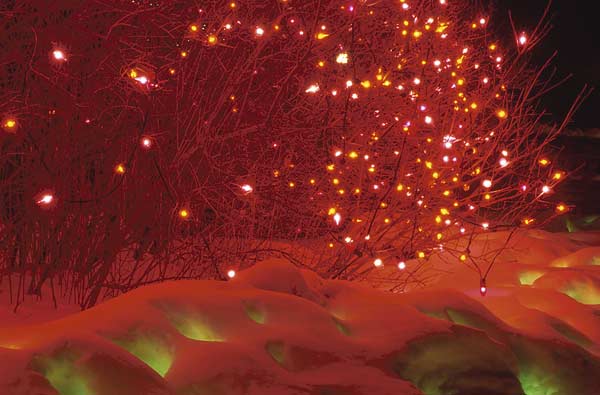 The holiday season is a wonderful time of year to share with loved ones. It can also be the busiest time of the year. Why worry about decorating the exterior of your home or business, when you can have the professionals at Mercedes' ™ do it for you? That's right, our seasoned holiday designers and installation crews can make your house or place of business look like a "Holiday Wonderland", decorated exactly the way you want.
Everything is handled for you.
Design
Lights
Supplies
Decorations
Maintenance
Manpower
Why have people been decorating for the holidays for hundreds of years? Because holiday decorations create a warm, comfortable environment. Attractive decorations at your home say "Welcome, friends and neighbors!" At your business, they grab attention--and whether you're in retail, or leasing to others, customers aren't in a hurry to leave a pleasing environment.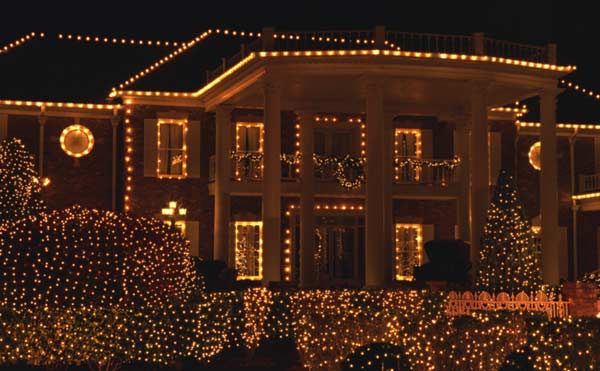 Mercedes' ™ Holiday Lighting does more than just install your holiday decorations. Our goal is to design and install a great looking display, and keep it looking great all season long. Knowledgeable, experienced technicians follow up during the season to make sure that your decor always looks its best. Remember, our service includes the complete take-down of our decorations making your holidays less complicated.
The holidays are nearly here. Call Mercedes' ™ today for your appointment with the Mercedes' holiday lighting professionals.
Have a Mercedes' Holiday